Want a challenging career opportunity at East River Electric?
Browse our current job openings and apply online today!
What to Expect After you Apply at East River Electric
Submit Application
After submitting your application, you'll receive an automated email stating that your application was received.
Review
All submitted applications will be reviewed.
Contact
Candidates chosen for interviews will then be contacted via automated email or text message. We will also notify all applicants not chosen to continue the selection process.
If you have any questions about the application process, please contact us at hr@eastriver.coop or 605.256.4536.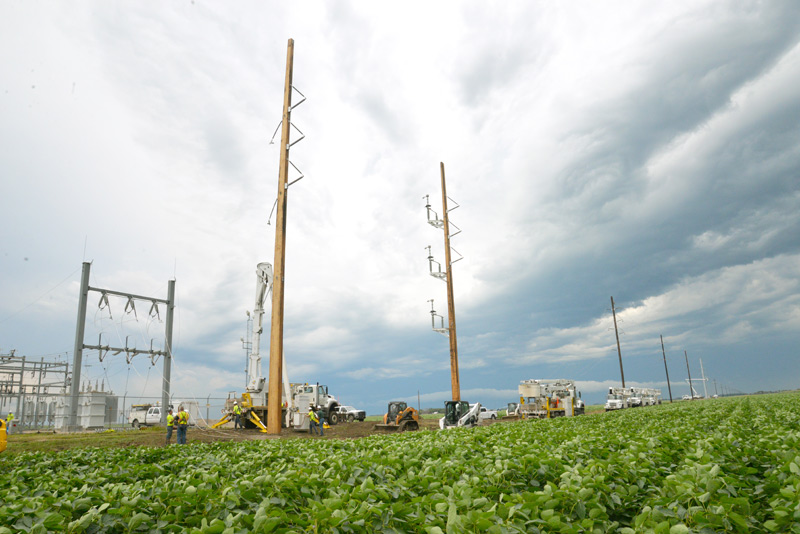 Explore career opportunities at other co-ops.
Browse current job openings throughout the cooperative network and apply online today!
Discover a Powerful Opportunity
No shareholders here. As an electric cooperative, our employees work every day to enhance the value of our member-owners by providing power, information and innovation.
Our Mission: We exist to enhance the value of our members.
We're looking for the leaders of tomorrow who can contribute new ideas in an ever-changing industry. Our highly-skilled workforce embraces the seven cooperative principles and the values of integrity, accountability, innovation and commitment to community guide our actions.
Our diverse and highly-skilled workforce include positions within these professions:
Administration
Dispatch
Engineering and Operations
Executive
Finance and Accounting
Information Technology
Marketing and Communications
Powerline
Telecommunications
And More
This institution is an equal opportunity provider and employer.