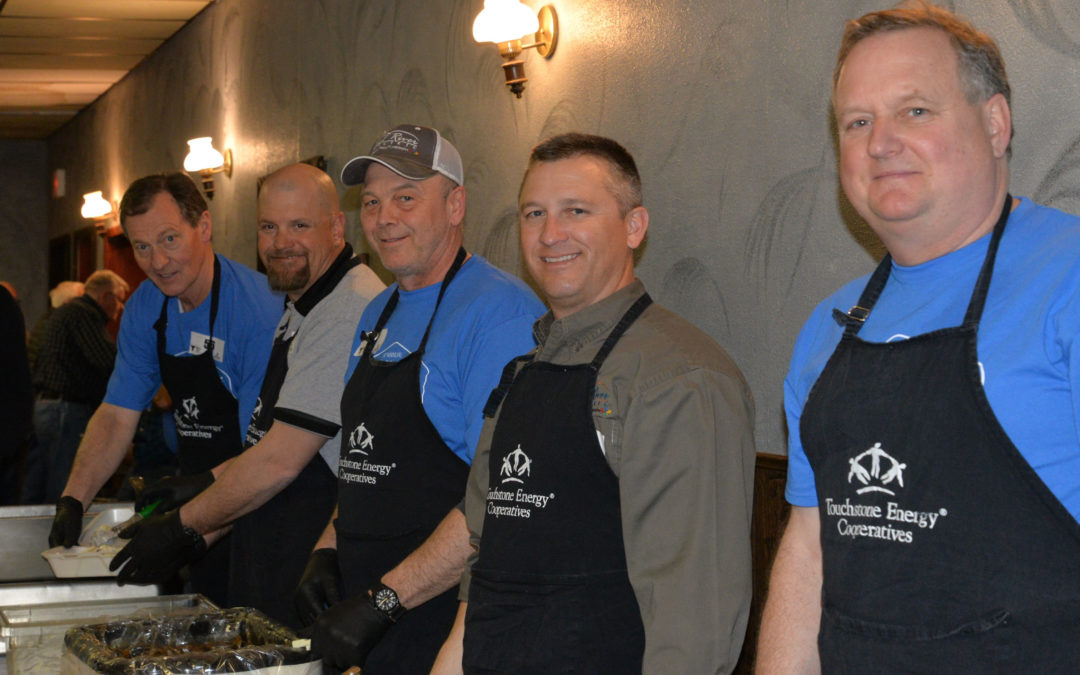 East River welcomes the public to attend the 55th annual Mountain Oyster Feed at Nicky's in Madison on Wednesday, March 20 with serving beginning at 5:30 p.m.
Proceeds from the event will once again benefit LifeScape, formerly Children's Care Hospital and School and SD Achieve, whose mission it is to empower children and adults with disabilities to lead fulfilling lives. With more than $224,000 contributed to LifeScape over the years, East River's Annual Mountain Oyster Feed has helped provide for the very best in medical care, therapy, education and other services for the children at LifeScape.
"LifeScape is so honored to benefit from this tremendous event each year. It is so fun and so unique, and it brings the community together in fellowship and food, but more importantly, it brings the community together in support of children with disabilities. The money raised over the years has made a significant impact on the lives of hundreds of Madison-area children and their families supported by LifeScape," said Jessica Wells, LifeScape Foundation president. "This is a tradition we love and look forward to each year. We are so grateful for this event and for the people of this community that show their compassion and care by coming out in support of this each year."
The event's menu will include mountain oysters, pork sandwiches, baked beans, coleslaw and dessert. There will be a raffle, door prizes, silent auction and 50-50 tickets.
"We appreciate the generosity of local businesses and the community in providing silent auction and raffle items for this year's event," said Elliot Shoup-Owens, East River Employees' Committee chairperson. "East River Electric is committed to the communities we serve and this event is a great way for us to stay involved."
PHOTO CUTLINE – East River Electric employees serve guests some of the signature fare at the 2018 Mountain Oyster Feed.