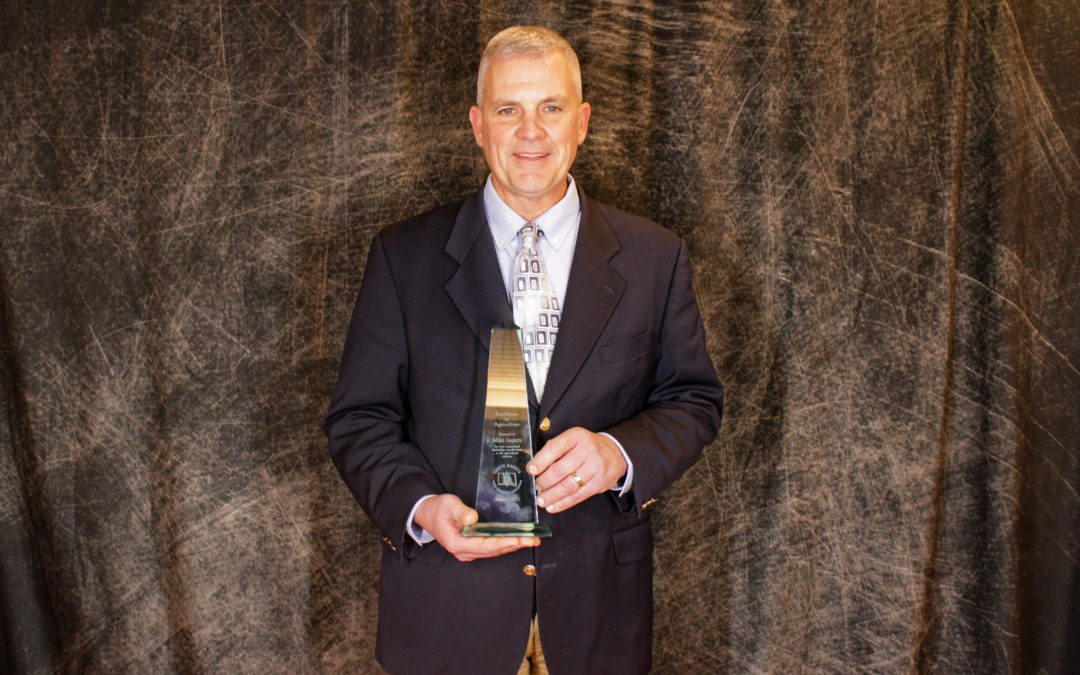 A friendly face in agriculture across the state, Mike Jaspers has been named the 2022 recipient of the Excellence in Agriculture Award presented at the South Dakota Corn 36th Annual Conference on Sat., Jan. 22, 2022, at the Sioux Falls Convention Center.
The Excellence in Agriculture Award goes to an outstanding individual who exemplifies excellence in agriculture by his or her significant contributions to the industry.
"I am extremely honored and excited to have received such recognition in front of my peers," Jaspers said. "I truly believe the world is run by those who show up and I take that with me into every aspect of my life, not expecting to receive any type of award or recognition for simply doing what needs to be done."
Jaspers not only stepped up to serve as the interim Executive Director at South Dakota Corn, he is also the business development director at East River Electric Power Cooperative and is a cattle, hog and row crop farmer in addition to having served as the state secretary of agriculture under Gov. Daugaard.
About SD Corn: South Dakota Corn, which houses the South Dakota Corn Growers Association (SDCGA) and the South Dakota Corn Utilization Council (SDCUC), serves as a powerful educational and legislative voice for corn farmers in the state. This active commodity group collaborates to promote corn by influencing public policy, educating consumers, developing new corn markets, increasing corn usage and improving grower profitability. Details at sdcorn.org.