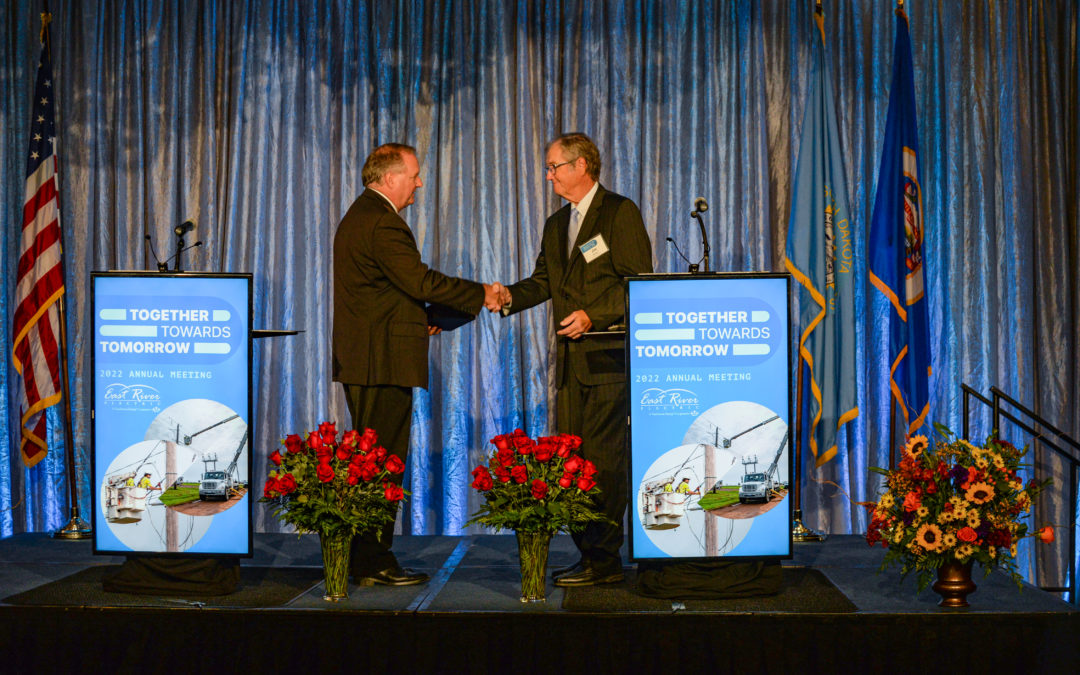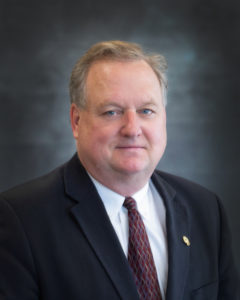 Tom Boyko, former general manager and CEO of East River Electric Power Cooperative was presented with the cooperative's highest honor, the Eminent Service Award, during the organization's 72nd annual meeting on September 7, 2022, in Sioux Falls. The award is presented annually to individuals who have made significant contributions to East River and the cooperative movement.
Boyko worked for decades on behalf of consumers and led East River through a time of constant change and challenges to enhance the value of its members and improve the lives of people in rural America.
"Through his time at East River, Tom has shown steadfast leadership and has helped move East River forward into the future," said East River Board President Jim Ryken. "The East River Electric board of directors is grateful for your service to the cooperative . . . The leadership you have provided throughout your career with the Western Area Power Administration and East River Electric has helped to ensure consumers across the region received safe, reliable and affordable electric power."
Boyko joined East River Electric as its fifth general manager in 2014. There he provided leadership in managing the co-op's network of 25 member distribution systems across eastern South Dakota and western Minnesota.
He is a North Dakota native with a degree in electrical engineering from North Dakota State University. Prior to his role with East River, he spent 28 years with the Western Area Power Administration (WAPA) starting in Bismarck, N.D., in 1986 as a construction field engineer. He then held positions in Huron, S.D., and Fort Peck, Mont., before spending 15 years in Sacramento, Calif. and then serving as the regional manager of the Sierra Nevada office for seven years.
Upon joining East River, Tom led the cooperative through its transition into the Southwest Power Pool (SPP), optimizing benefits for members. In a time of fast-paced change as technology and cybersecurity became an increasing threat, Tom led the charge to protect the organization's technological presence. His strategic leadership included hiring a chief information officer and incorporating a robust cybersecurity and IT program for East River and its members.
His focus was also directed to enhancing economic and business development efforts to bring new energy load to East River's territories, along with implementing a Renewable Energy Credit Program. He moved forward with a Transmission System Upgrade Plan to modernize and expand aging systems and also include more of East River's assets in the SPP. And in a time of unprecedented uncertainty, he successfully led the cooperative through the COVID-19 pandemic keeping the workforce safe as the organization continued to provide vital electric service to members at the end of the line.